Best Dentures in San Antonio, TX 78253
Losing most of your teeth not only makes speaking and chewing a huge challenge, but also hampers your self-confidence. If this sounds familiar, Mysa Dental is here to help. If you have lost some of your natural teeth, our experts at Mysa Dental will create partial dentures for you.
What Are the Benefits of Dentures?
In case, you have lost all of your teeth in one or both jaws then our dentists will create customized dentures supported by your gums or dental implants. If you are looking for best dentures in San Antonio, TX then you must choose Mysa Dental Clinic for the following benefits:
Dentures can be customized according to the shape of your face.
Prevention of sagging face muscles.
Improve the appearance of sunken cheeks and puckered lips.
Enhanced quality of life.
What are the Types of Dentures Available for Me?
At Mysa Dental, we offer the following types of dentures to our patients depending on their needs-
Full or complete dentures
Partial dentures
Immediate dentures
Flexi dentures
What is the Cost of Dentures?
At Mysa Dental, we aim to restore the smiles of our patients through premium dental care services. The oral condition of every patient is different and hence and that's why we get started with a thorough analysis and consultation and present the best possible options to you. We provide quality and cheap dentures in San Antonio at Mysa Dental.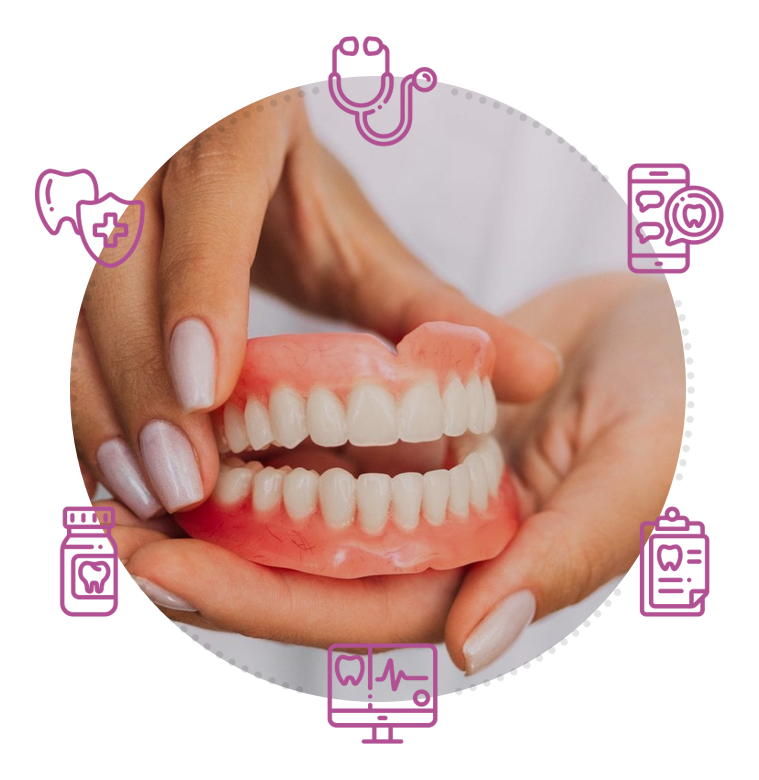 The experience I had at Mysa Dental Clinic is absolutely indescribable. Dr. Sumeet Malhotra and his team came through with flying colors. They greeted me with dignity, respect and care. There is no other practice I would recommend or go to. They are simply the best for affordable dentures in San Antonio.
- Larry Nelson
Dr. Khushbu Malhotra is a highly professional practitioner and I got custom-fitted dentures from Mysa Dental Clinic. I would highly recommend them for affordable dentures in San Antonio, TX.
- Justin Baker
I had lost most of my teeth and I was looking for dentures in San Antonio. Really happy with the work Mysa Dental Clinic has done.
- Scott Hall