San Antonio Dental Clinic
Panoramic radiography which is also referred to as panoramic x-rays is wraparound images of your teeth and face. This technology is leveraged to get a complete view of the hidden structures, wisdom teeth and other parts of your mouth which are impossible to see with a naked eye. At Mysa Dental- the best dental clinic in San Antonio- 78253, we make optimum use of panoramic radiography to detect any preliminary signs of cavities, injury or bone loss. It is safer than other x-rays due to less radiation entering the body.
Easy to perform, panoramic radiography is an extra-oral procedure that gives a better view of crucial areas of your mouth such as mandibular nerve, sinus areas and nasal areas. Our dentists in San Antonio, TX- 78253 perform panoramic radiography only when it cannot be done without. Panoramic radiography is pretty versatile and used to diagnose a number of probable dental issues such as-
Cysts and abnormalities
Jawbone fractures
TMJ development
Gum diseases
Cavities
Extreme gag reflex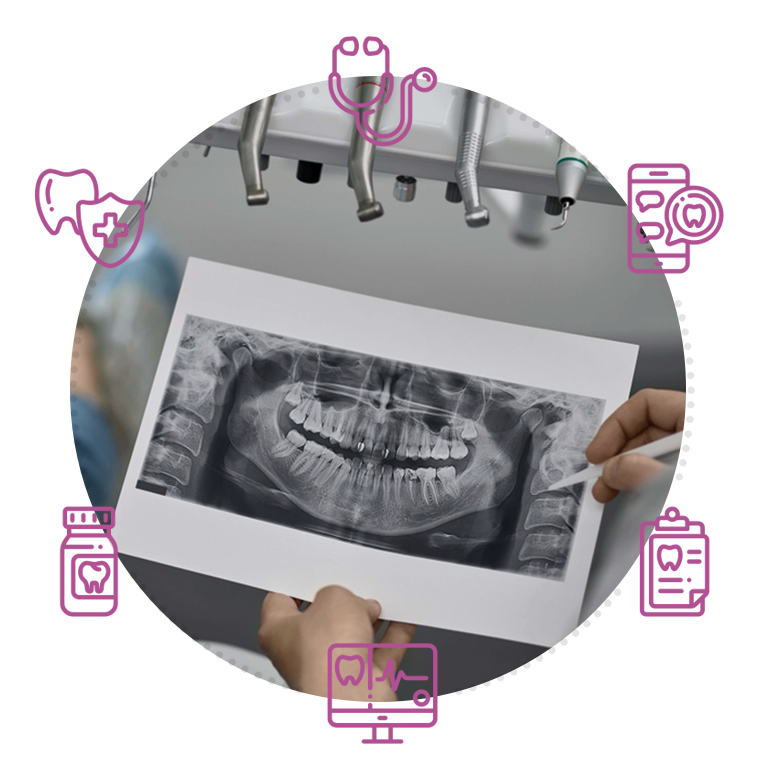 Dr. Sumeet Malhotra is a very caring and professional dentist who explains everything in detail and simply excels in easing his patients. It was a great and comfortable medical experience for me. Without a shadow of doubt, this practice is the best San Antonio dental clinic.
- Mark Perez
I had dental anxiety and for the same reason I avoided the dentist for many years until I had to make an emergency appointment at Mysa Dental. They have been around for many years and have the most professional dentists in San Antonio, TX area.
- Paul Thompson
Our family of four has been with Mysa Dental for about 6 years now. All our dental issues have always been dealt with pretty efficient and professionally. They are the best dental clinic in San Antonio, TX- 78253
- Steven White