Root Canal Specialist San Antonio, Texas
If you are suffering from abnormal sensitivity or toothache, it is a sign that decay has reached the root of your tooth and requires immediate professional root canal specialists. At Mysa Dental- the best dental clinic in San Antonio, we offer top-quality root canal treatment to restore and save your tooth. We have an experienced bunch of Root Canal Specialist San Antonio offering you the professional root canal and endodontic therapy you need.
What is Root Canal Treatment?
A root canal is a simple endodontic treatment procedure to remove decay and damaged tissue from the inside of your tooth. When decay penetrates your tooth deep, you experience excruciating pain and unusual sensitivity.
We encourage our clients to get their dental health examined from time to time as dental issues such as damage to the interior of your tooth or decay don't present symptoms all the time. When ignored, these issues can lead to tooth loss; however, root canal technology can help cure and prevent many dental problems while saving your tooth.
If you are looking for an Endodontist in San Antonio, Contact Mysa Dental
Symptoms You Need a Root Canal
If you have any of the following symptoms, you must contact us for root canal treatment in San Antonio, TX.
Excruciating pain while biting or chewing food
Tender or swollen gums
Darkening of gums
Lingering unusual sensitivity to hot and cold
Cracked tooth
What to Expect During Root Canal Treatment?
The root canal is a safe and painless procedure performed by our root canal specialists in San Antonio, tx. The infected pulp and nerve are removed from the root of your tooth.
It is also cleaned well and shaped by our specialist endodontists. The space is filled and sealed correctly before a root canal is placed.
Endodontists in San Antonio
Endodontic specialists can help you with dental pulp and tissues surrounding the roots of a tooth with their endodontic therapy. This endodontic care will help you understand any tooth problem you are facing.
Additional training and higher studies are required to become a root canal specialist or an endodontist. Qualifying the endodontic higher examination allows them to treat complicated root canal cases. Suppose you have a dental pulp or difficulty chewing. In that case, you should book an appointment with endodontic specialists in San Antonio, Texas.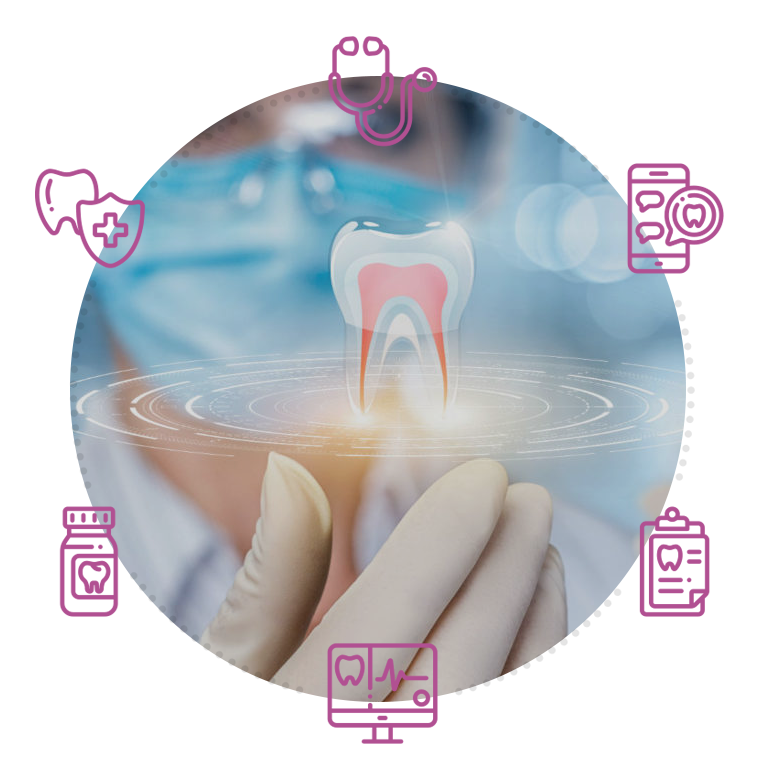 I was suggested to go for a root canal by Dr. Khushbu Malhotra and I never experienced any pain ever since. She is a rockstar and the best expert for endodontist in San Antonio, TX.
- Matthew Jackson
I can safely say that this was by far the best medical experience I had. I didn't know whether it is going to a complex procedure or not and hence scared, but guess what it was all so easy. Mysa Dental Clinic is certainly the most reliable clinic for root canal treatment in San Antonio.
- Anthony Martin
At last, I was able to regain optimal dental health. I was suffering from extreme sensitivity to hot and cold food and beverages and Dr. Sumeet Malhotra did a root canal for me. He made sure that I was comfortable during the entire procedure and it was a quick and painless experience. He is the best root canal specialist in San Antonio. Thank you so much!
- Donald Lee