Tooth Extraction in San Antonio, TX 78253
There are myriads of reasons you might need a tooth extraction. Teeth may get badly damaged due to a disease or injury. Tooth extraction becomes necessary when the decayed or damaged tooth is not salvageable and root canal doesn't seem practical. We are one of the most trusted clinics for San Antonio dental extractions.
Why is Tooth Extraction Needed?
Wisdom Teeth Removal San Antonio, TX
There are times when wisdom tooth erupts into a mouth that doesn't have sufficient space to accommodate it. As the best practice for tooth extraction in San Antonio, TX we consider all options and evaluate your health before suggesting an extraction. The entire procedure is fairly safe and quick. Local anesthesia is used to numb the area where the decayed or damaged tooth is located and you will not feel any pain at all. If you are looking for
wisdom teeth removal in San Antonio
; feel free to call us for an appointment. Below are some of the benefits of tooth extraction-
Remove badly positioned teeth
Get rid of teeth with periodontal disease
Get rid of broken or cracked teeth
What's the Tooth Extraction Process?
Your tooth, jaw bone and gums will be numbed using local anesthesia during the process. You will feel some pressure during the extraction process, but you can rest assured that it will be a painless procedure throughout.  The use of local anesthetic will prevent the transference of pain and the nerves that transmit pain are not affected. Some teeth need sectioning which isn't a complicated procedure. Our San Antonio dental extraction experts cut the tooth into sections and then remove each of them one by one.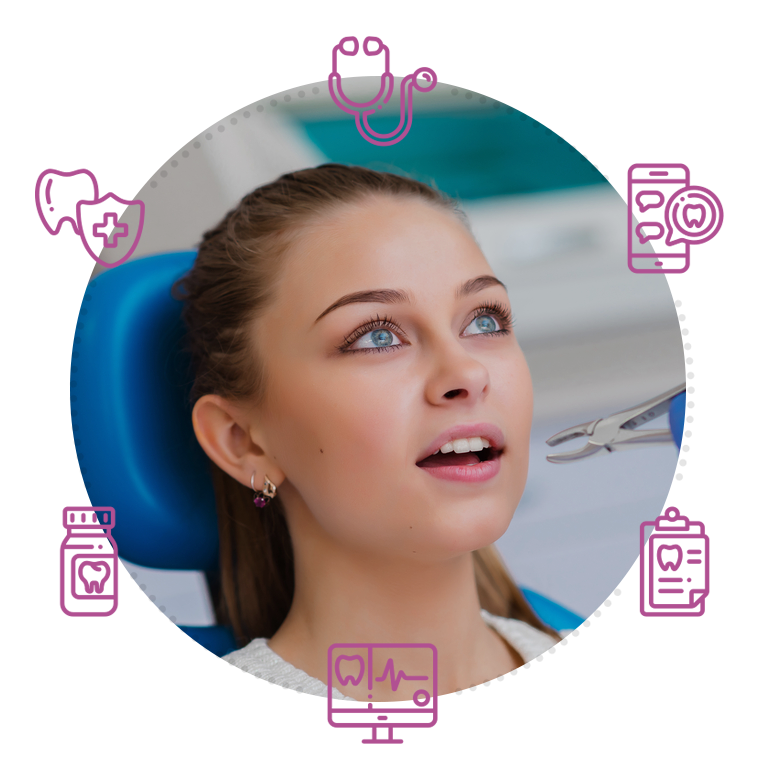 I had a troublesome wisdom tooth and it seemed to be an endless pain; however, Mysa Dental Clinic made it all easy for me. The best practice for tooth extraction in San Antonio, TX!
- Michael Davis
I had developed advanced gum disease in one of my teeth and Dr. Khushbu Malhotra suggested for a tooth extraction. He helped me get rid of the anxiety I had. It was all a painless and quick medical experience for me. I would recommend Mysa Dental for tooth extraction in San Antonio, TX.
- William Rodriguez
Mysa Dental Clinic was recommended by my friend, Sara who had visited the practice before. The entire Mysa Dental staff is pretty efficient. They are simply amazing the way they approach wisdom teeth removal in San Antonio, TX.
- David Martinez