Best Orthodontist in Potranco San Antonio, TX for Affordable Dental Braces
Have you ever felt self-conscious about your smile? The best orthodontist in San Antonio, TX works hard to help you achieve a smile you're proud of! Orthodontics is a branch of dentistry that primarily focuses on correcting misaligned teeth and jaws. Affordable Orthodontists can straighten teeth and correct bite issues by using various treatments, such as braces, clear aligners, and retainers.
Mysa dental provides the most affordable orthodontic treatment in San Antonio and enhances oral health by making it easier to brush and floss properly.
Not only can orthodontic treatment improve the appearance of your smile, but it can also enhance your oral health by making it easier to brush and floss properly.
Why Get Dental Braces? 
Dental braces are a popular orthodontic treatment that can help correct dental problems, such as misaligned teeth, crooked teeth, and malocclusion. Misaligned teeth can cause various issues, including difficulty chewing, speaking, and even breathing.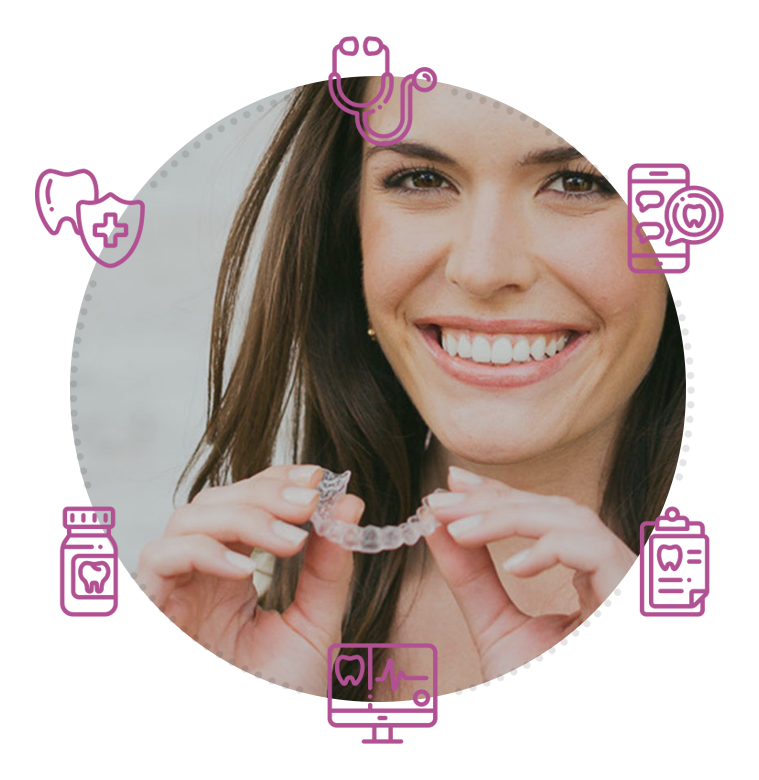 Mysa Dental offers affordable dental braces on Potranco Rd, San Antonio to help align teeth and correct bite problems, which can improve oral health and overall well-being. They also improve the appearance of teeth, which can boost confidence and self-esteem.
Additionally, untreated dental problems can lead to more severe issues, such as tooth decay, gum disease, and even tooth loss. Getting reasonable orthodontist braces can help prevent these issues and potentially save patients from more extensive and expensive dental treatments.
What to Expect During an Orthodontic Treatment in San Antonio, Texas
Orthodontic treatment is a process that aims to straighten and align teeth for improved oral health and a more beautiful smile. In San Antonio, TX, orthodontic treatment typically involves several stages, including initial consultation, orthodontic appliance placement, adjustment appointments, and retention.
During the initial consultation, the best orthodontist in San Antonio, Texas, will assess the patient's teeth and jaw using X-rays, photographs, and impressions. The orthodontist will then recommend the most suitable orthodontic appliance for the patient, such as traditional metal braces, clear aligners, or lingual braces.
Once the San Antonio braces are placed, the patient must attend regular appointments to ensure that the teeth are moving in the correct direction.

During these appointments, the

affordable

orthodontist

in San Antonio

will adjust the braces or aligners, such as tightening wires or replacing aligners.

After the teeth have been aligned to the desired position, the orthodontist will remove the braces or aligners and provide the patient with a retainer. The retainer will help maintain the teeth' new position and prevent them from shifting back.
Overall, orthodontic treatment with Mysa Dental's affordable dental braces in San Antonio, TX, is a process that requires time, dedication, and patience. However, with the best orthodontist in San Antonio TX, patients can achieve a beautiful, healthy smile that they can be proud of for years.
When to See an Orthodontist?
If you are pondering the right time to see an affordable orthodontist, we assure you that you are not the only one. Generally speaking, you can visit an affordable orthodontist at any time if you have any questions or concerns about the look or feel of your teeth. Age is no bar!
Still, there are many reasons for getting reasonable orthodontist braces. Some of these are:
Pain in the mouth, teeth, or gums
If you suffer from sleep apnea or breathing troubles
If you struggle to articulate
If you have difficulty chewing
If you are not confident about your smile.
What Questions Should You Ask Your San Antonio Orthodontist?
Before starting the treatment with your orthodontist in San Antonio, Texas, you must ask some questions to ensure that you fully understand the process and what to expect.
Here is a list of questions you can consider asking your San Antonio orthodontist :
1. What orthodontic treatment options are available for my case, and which do you recommend?
2. How long will the treatment take, and what can I expect during the treatment process?
3. How much will the treatment cost, and what are my payment options?
4. Are there any lifestyle changes or dietary restrictions I should be aware of during the treatment process?
5. Can you provide references or before and after photos of patients who have undergone similar treatment?
Importance of Seeking an Affordable Orthodontist San Antonio TX
Seeking a low-cost braces treatment with Mysa Dental expert orthodontists can help you in many ways. Some of the important reasons are as follows:
Cost-effectiveness: Orthodontists in San Antonio, Texas, can be expensive. An affordable orthodontist such as Mysa Dental can provide you with treatment options within your budget without compromising on the quality of care.
Improved oral health: The most affordable Orthodontic treatment can improve oral health by straightening teeth, correcting bite problems, and preventing tooth decay and gum disease.
Increased confidence: San Antonio Orthodontics with Mysa Dental can improve the appearance of your teeth, leading to increased confidence and self-esteem.
Overall, seeking reasonable orthodontist braces in San Antonio, Texas, is essential for ensuring you receive quality care, access to treatment, and improved oral health and overall well-being.
Reasons to Choose Mysa Dental for Affordable Dental Braces San Antonio TX
Treatments may keep changing, but one thing that remains constant is the quality of our dental care for your beautiful smiles. Mysa Dental boasts a state-of-art infrastructure, high-end technology, and experienced and certified orthodontists in San Antonio, TX.
We genuinely care about our contribution to our patient's lives. The Mysa Dental clinic is the place to go if you seek a personalized treatment plan for your complete dental care.
Where can I get affordable braces?
Mysa Dental offers expert and affordable orthodontist services with reasonable dental braces to help you maintain a beautiful mile. If you're in need of affordable dental braces urgently and are located near Coolcrest TX, Oak Creek TX, Adams Hill, Alamo Ranch, Wiseman Blvd, Potranco Rd, Talley Rd, or Grosenbacher Rd, our skilled doctors at MYSA Dental clinic are here to assist you. Don't hesitate to get in touch with us today!
How long will I need to wear braces?
Each patient's experience with braces will be different since every smile responds to therapy differently.
Can you put braces on the back of your teeth?
It is possible to put braces on the back of your teeth. These types of braces are called lingual braces, designed to be placed on the back of your teeth rather than the front.
Are braces good for teeth?
If you choose braces, your teeth will steadily straighten out, making brushing and flossing your teeth much simpler. Tooth decay and oral infections such as gum disease and periodontitis are thus less likely to occur.
Can braces fix any teeth alignment?
Braces can help fix many teeth alignment issues, including crooked teeth, gaps, overbites, underbites, and crossbites. However, the extent to which braces can correct these issues depends on the severity of the problem and other factors, such as age and overall oral health.
Conclusion 
San Antonio orthodontics offers a wide range of services and treatment options for people of all ages to improve their oral health and enhance their smiles. Concerning an experienced orthodontist at Mysa Dental can help you determine the best treatment plan to achieve your desired results. Using cutting-edge techniques and state-of-the-art technology, we will help you achieve the smile of your dreams! Schedule an appointment with us today to get started!
My 10 years old boy had crooked teeth and also had problems chewing. Mysa Dental Clinic fixed all of the problems with the highest level of efficiency and professionalism. I would recommend this practice to everyone looking for quality San Antonio orthodontic treatment
- Andrew Harris
Dr. Khushbu Malhotra advised me about the options I had. He and the entire staff deserve applause for offering orthodontic treatment that worked well with my lifestyle. I would recommend them for affordable dental braces in San Antonio.
- Kenneth Sanchez
I was self-conscious for years due to the spaces between my teeth, but I was always anxious and kept avoiding seeing the dentist. My life changed for good after I visited Dr. Sumeet Malhotra from Mysa Dental Clinic. I was searching for a professional orthodontist for San Antonio Orthodontic treatment and that's exactly what I got in him. Thanks heaps!
- Joshua Clark