Best dental clinic in San Antonio, TX- 78253
Intraoral cameras have transformed the dental care industry and at Mysa Dental Clinic- the best dental clinic in San Antonio, TX 78253, we harness this camera to provide a unique view of each tooth to our patients. It helps them understand their medical condition better and make well-informed decisions. Our dentists in San Antonio TX- 78253 leverage this camera that looks like a wand. It contains its own LED lighting and we can also save HD images which can be used in future as well. It also helps us share the same view our dentists have.
With such view at your disposal, we can determine whether your cracked tooth needs an implant, veneer or removal. Here are some more reasons why IOCs are so helpful.
Better education and preventive care
Revealing hidden dental problems with sheer ease
Easy treatment modification as progress assessment becomes easy
Intraoral cameras expose hidden problems and hence there is no uncertainly at all
High-resolution images can be shared with other specialists for more complex dental conditions on some occasions.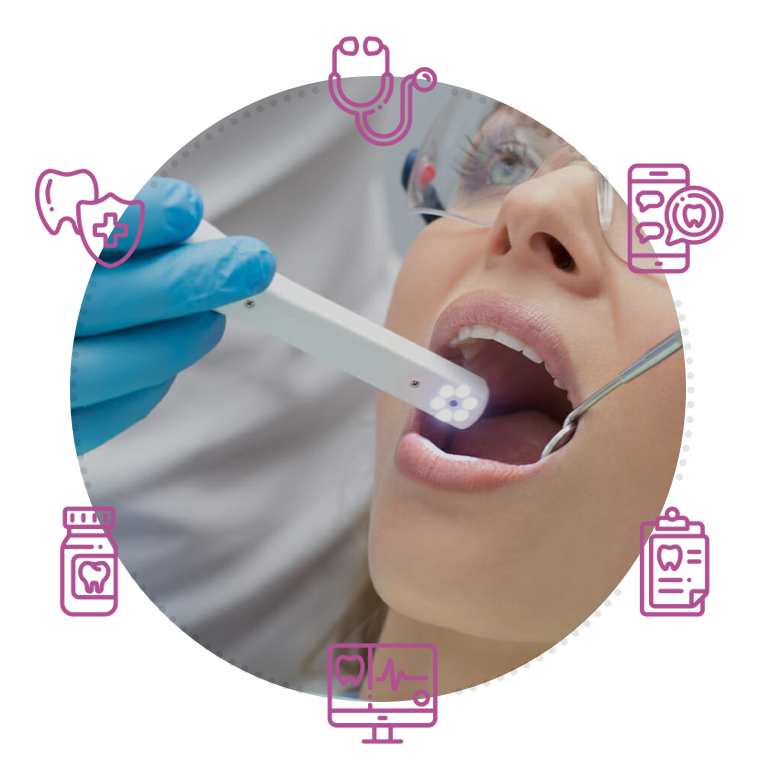 Mysa Dental Clinic is definitely the best San Antonio dental clinic. They have the best dentists and an efficient appointment system. They called me up to remind about the appointment and the staff made sure I knew about every single step of my treatment plan. You guys are rockstars!
- Kevin Ramirez
I had been suffering from intense toothache for a week when I decided to see a professional dentist in San Antonio, TX and came to know about Mysa Dental Clinic. I am really happy that I chose them for my dental treatment.
- Brian Lewis
I thank Mysa Dental Clinic wholeheartedly for their outstanding treatment, care and support. Really appreciate the way you helped ease my anxiety. You guys are simply awesome.
- George Robinson