Reasons Veneers are the Perfect Cover-Up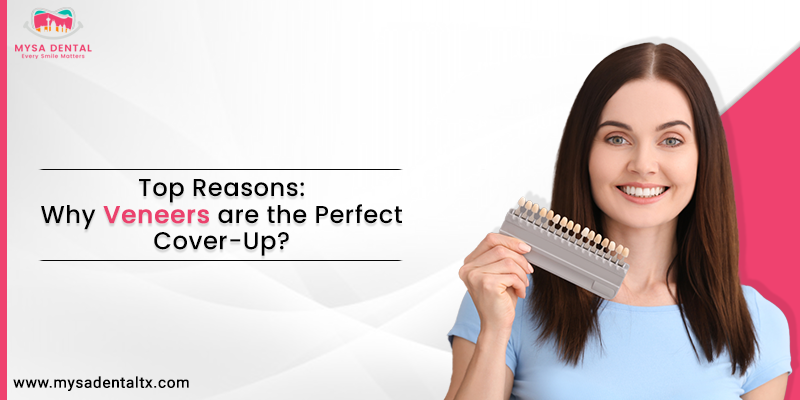 Have you been feeling self-conscious due to stains, crooked teeth, unpleasant chips and unsightly gaps? Well, dental veneers are your answer. Cosmetic dentistry helps you get rid of your dental flaws with sheer ease and if you have been looking to get rid of any of the flaws mentioned above, you should sure consider dental veneers. Here are the reasons why-
1. Veneers are versatile
Cosmetic dentists say that Cosmetic Dentistry in San Antonio TX has made continual advancements over the years and dental veneers have been around for a while now. They tend to be quite durable and versatile. Veneers are also referred to as laminates and they easily cover minor as well as moderate flaws with sheer ease.
2. Fix a number of problems with veneers
Veneers help fix a number of problems with dental veneers including the following-
Uneven teeth
Gaps between frontal teeth
Chipped or cracked teeth
Teeth misalignment
3. Appealing and cost-effective
They are considered to be a cost-effective and appealing solution. If you are looking for a cost-effective and durable cosmetic dentistry solution, then you must surely consider dental veneers.
4. It is a quick procedure
A dentist in San Antonio, TX says that dental veneers do not take long and the entire procedure is pretty quick and painless. The procedure starts with the dentist evaluating your dental health. After having evaluated your oral health and cosmetic concerns, you will be advised about the cosmetic corrections. The whole procedure takes just two visits. During the first one, the dentist will strip away a thin layer of enamel off your teeth. This is to perfectly accommodate an ultra thin veneer. This process is also aimed at promoting a tight bond between your teeth and the veneer. Your dentist takes the impression and prepares a mold to help the technician fabricate customized veneers for you. You do not need to worry as you will be given a temporary set of veneers to wear until your custom veneers are being fabricated in the lab. Your second visit will involve checking the fit and appearance and to secure each veneer on your respective tooth. It is as easy as it could get, right?
5. Improve your smile significantly
Cosmetic dental in San Antonio, TX say that thousands of people get dental veneers every day and they experience a significant positive change in their life. You are advised to get in touch with a professional dentist for cosmetic dentistry in San Antonio, TX to get your oral health examined and to know the best available options for you.
For more information related to dentists in San Antonio, TX; feel free to get in touch with us.